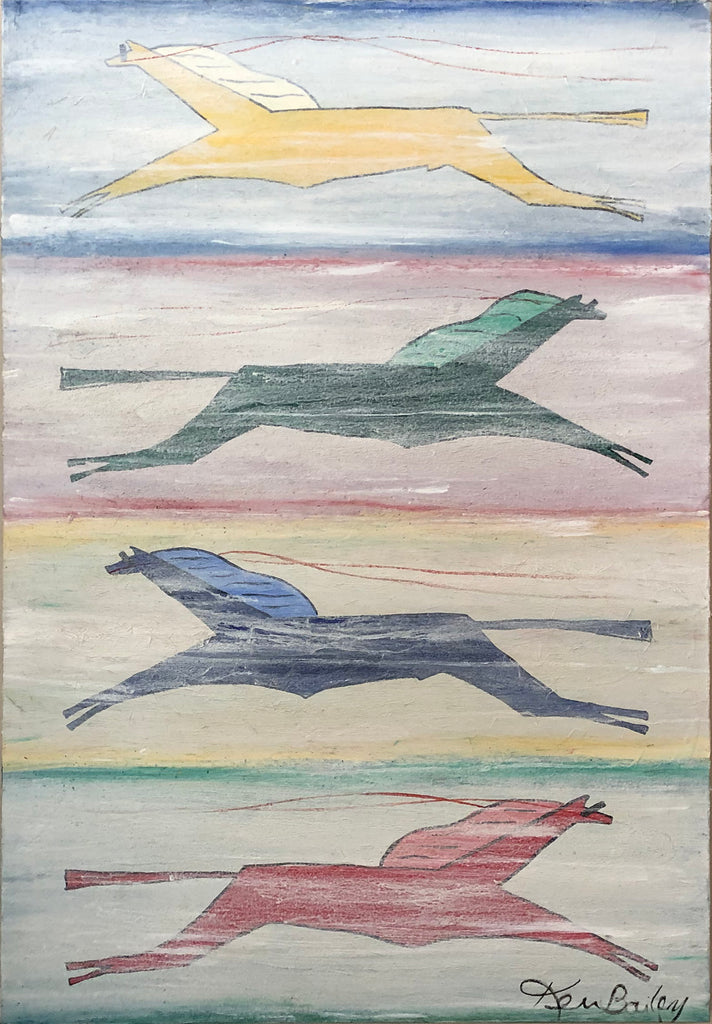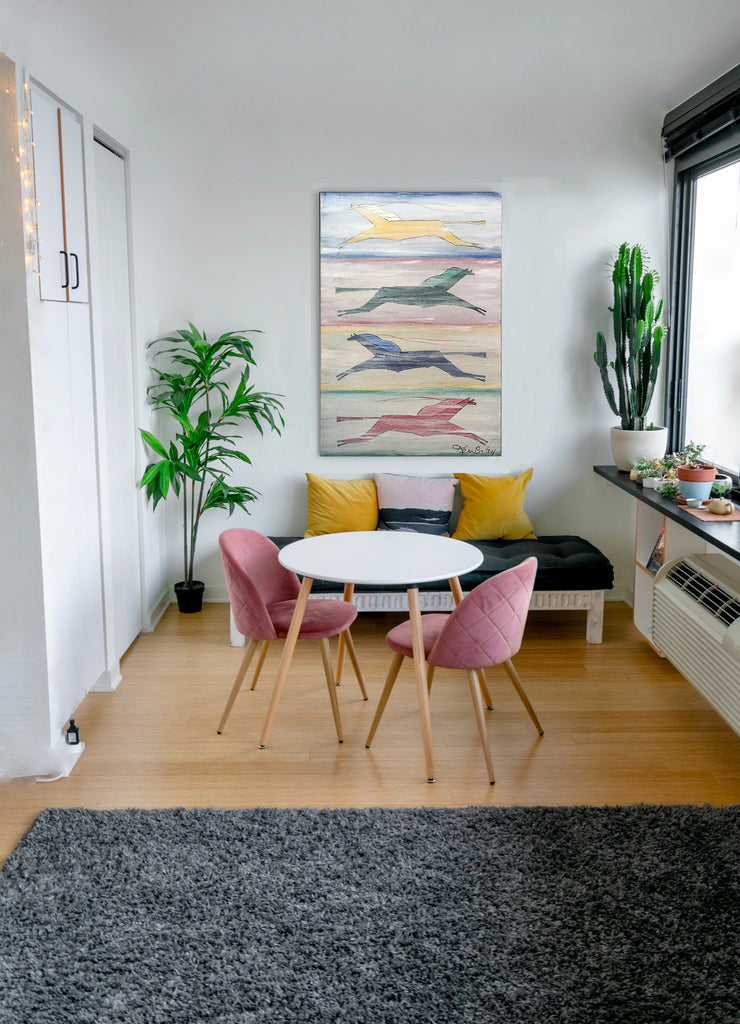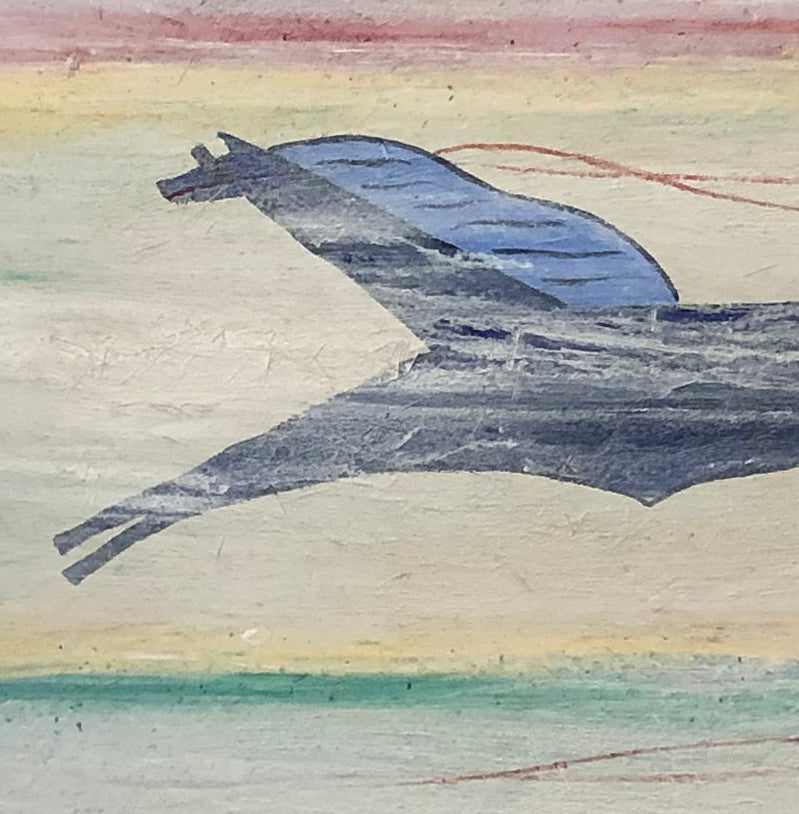 Genuine Colors - Original Painting by Ken Bailey
Genuine Colors - Original Painting - Freedom Horse Series

Movement - Speed - Energy
Bridles Broken - Freedom
My Freedom Horse Series uses the symbolism of flying horses, flowing bridles and blinders to evoke a feeling of new-found freedom. These paintings give a room energy, movement and color.
This painting measures 48" x 32" x 1.5" deep and is painted on stretched canvas. This painting includes sand and fibers in the paint to create beautiful texture. The painting extends around the sides so framing isn't necessary.
To see more Freedom Horse paintings, go to: https://kenbailey.com/search?type=product&q=horse
 Room photo by Andrea Davis from Unsplash.