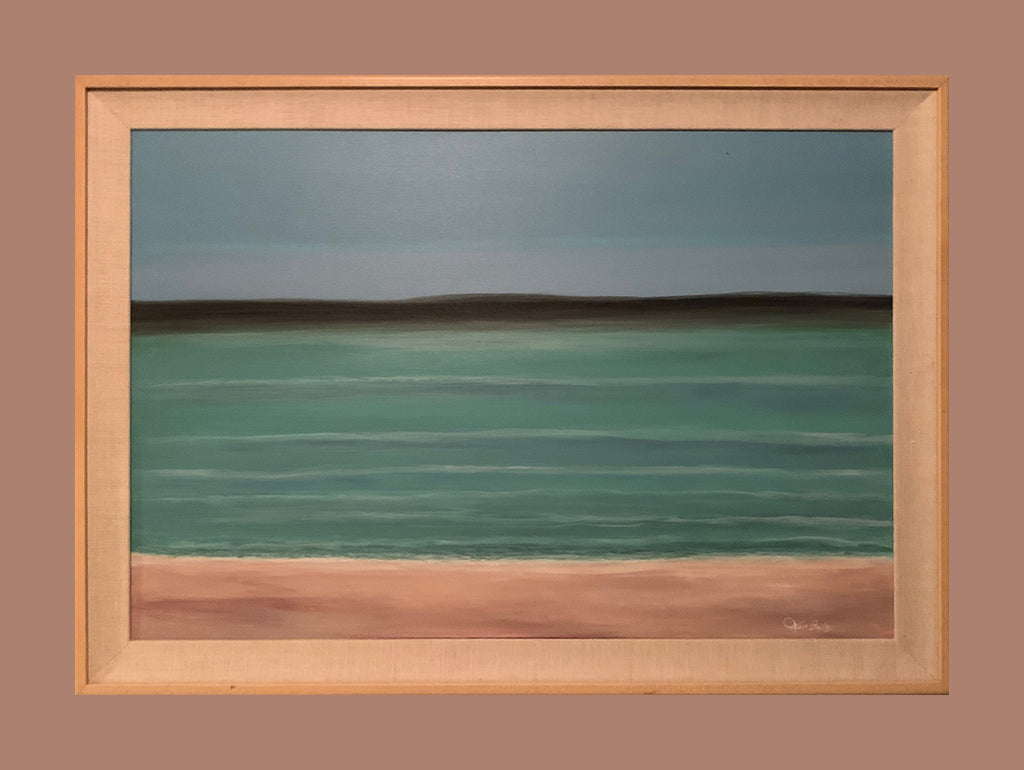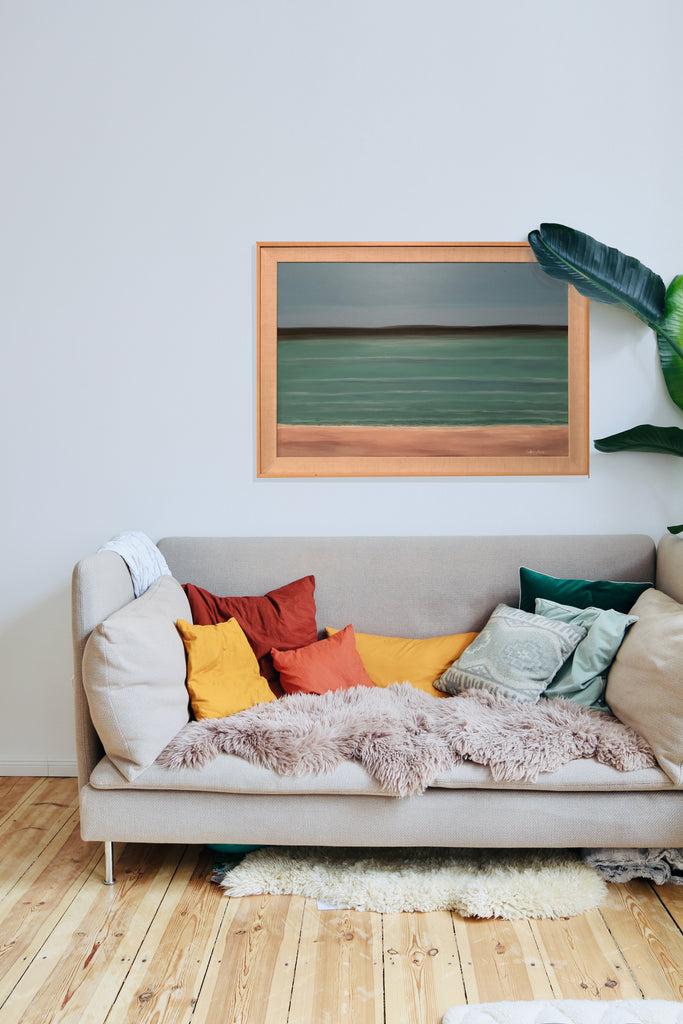 THE SOUND - Seascape - 29" x 41" including frame
Original Painting. With my landscapes and seascapes, I want the viewer to be drawn to them then feel the calmness of the scene and hopefully to have a feeling of serenity.  

This painting measure 29" x 41" including frame.
To see available Landscapes and seascapes, go to: https://kenbailey.com/collections/landscapes-and-seascapes
Room photo by Beazy from Upsplash.