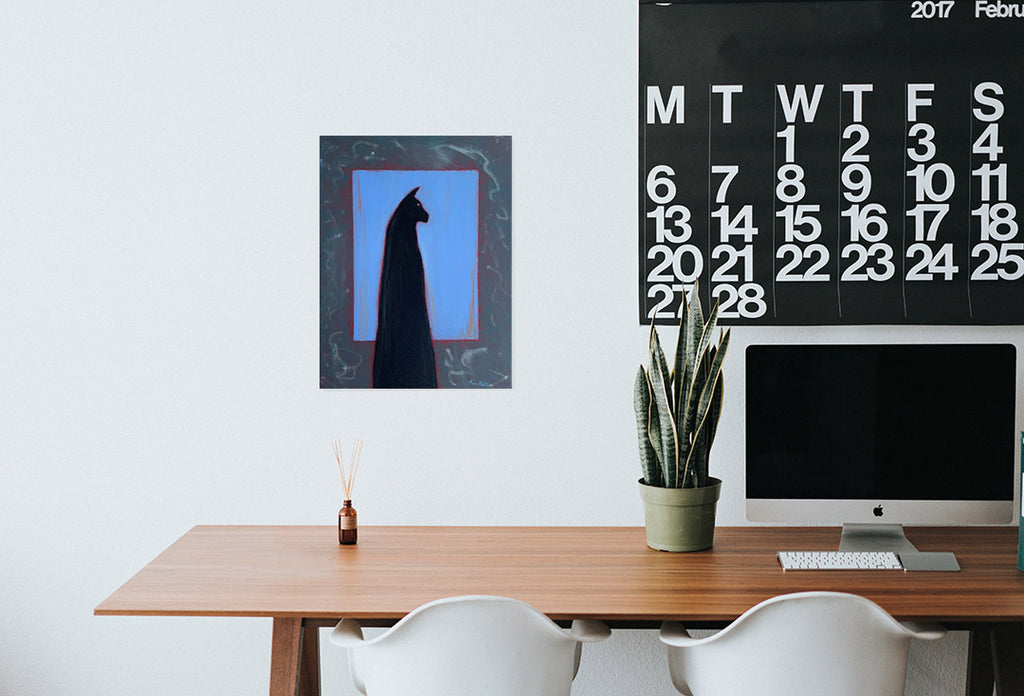 BLACK CAT WITH BLUE AND GREY - Original Painting
A cat's stare. 

At what?
What thought?
Enigmatic is defined as difficult to interpret or understand.
This painting features a Black Cat. Size 14" x 11" (35.5 x 28cm). It's painted on stretched canvas and is about 3/4 of an inch deep. The sides are painted and it comes ready to hang. Framing isn't needed.
To see all Black Cat Art, go to: Black Cat
Room photo by Roman Boshko form Unsplsh